Contact Us For Site Visit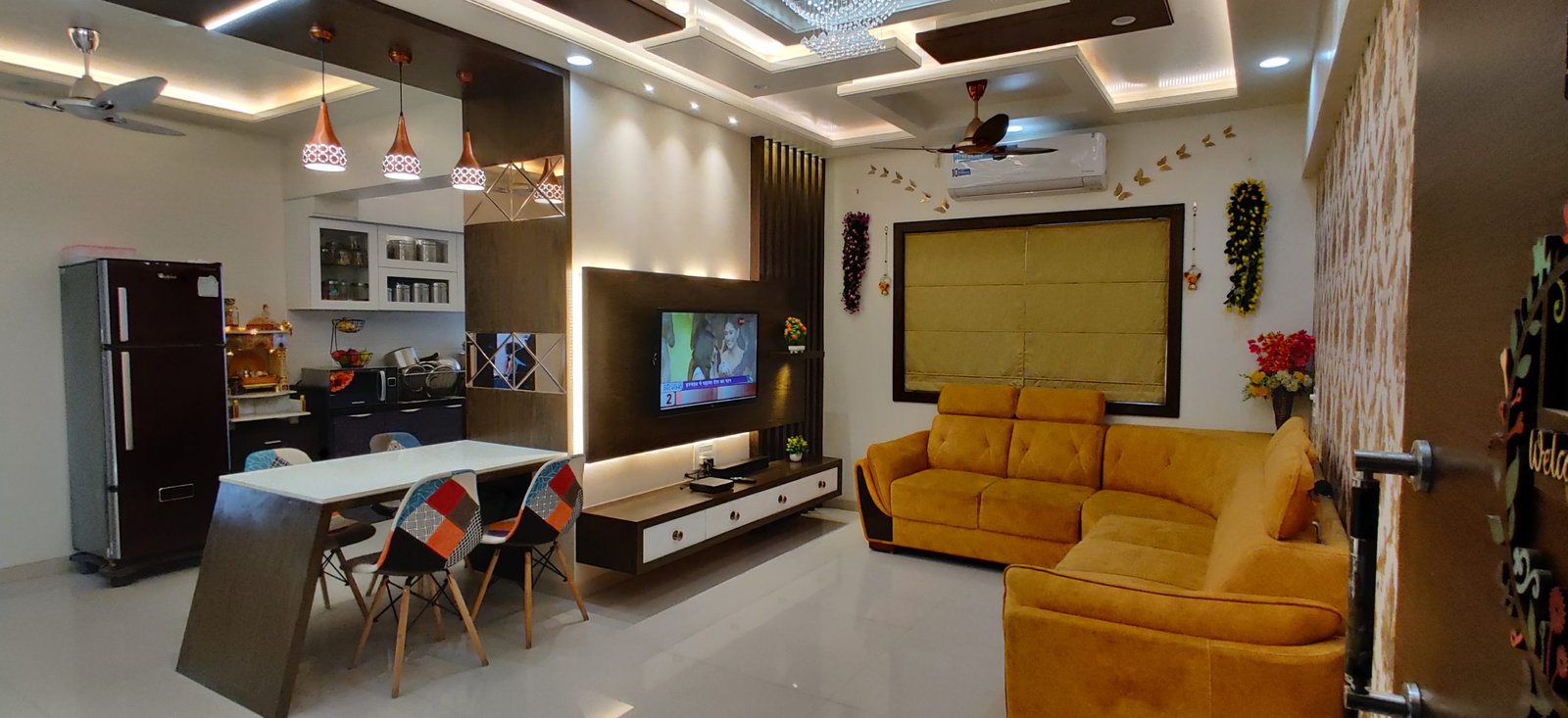 Do you want to make your dream house a reality? You prepare to call the carpenter 100 times a day, make different material choices, stay calm, and exceed your budget. Would you like to call instead? We are the top most interior designers in Pune. Mona Interiors have 15 years of experience in every aspect of the field. We want to incorporate interior design into different homes and budgets. We also want to customize the interior design to be clean, fast, and customizable. In addition, we will accompany you from planning to manufacturing and assembly. Read More
Welcome to MONA Interiors the Design Studio
We are manufacturer of "Modular Kitchen" & "Modular furniture" with 10 years of warranty.
A better way to create an
Interior
Designing a space with the best interior design needs to be coordinated with the best interior designers in Pune and different types of subcontractors, which can be a nightmare if you have a hard time working according to specifications; the results of all efforts are not satisfactory. We as interior designers in Pune can be your one stop solution for all your needs.
We customize a theme that suits your needs and tastes.
Free planning assistance: Experienced interior designers can help you plan your dream home.
3D Modeling: Use a fully rendered 3D model to visualize before completion.
Dedicated team for service and support
A single contact for interior design.
Professional interior design consultant.
Experienced project supervisors..
No coordination hassle
No budget overruns.
Vaastu Consultancy.
People Say The
Nicest Things
I am 20 year old client of the owner of Mona Interiors. Associate with them because the quality of work, responsive and good knowledge.
We are using Mona Interiors services since last 10+ years. It was our 3rd work experience with them recently. It was end to end work. 2 weeks back they completed complete re innovation of our 2 BHK flat. It includes Civil, Plumbing, Carpentry, Electrical and Painting work. Our 20 years old flat is looking a newly purchased and furnished property now ☺ We are extremely happy with their work. They have a team of highly skilled and experienced people. Their work coordination is too good. Mr. Santosh Panchal is really helpful in all aspects. His experience and expertise helped us to make best use of every unwanted space at home. Most important part we liked is that the design do not look heavy. Today our home has become the last place we want to leave and first place we want to reach!! 😊 It does not look like a Mansion but it has got a home touch. They completed the work in 2 and half months as they committed. All of their workers follow sanitisation and cleaning norms. So we never felt risky to meet them anytime during the pandemic situation. We highly recommend their services! 1
"We have done interiors with Mona Interior Design for our 2 BHK flat, it's fits our budget. Great work with in time lines, best recommended."
"The entire process that is followed by Mona Interiors Design is simple and self explanatory. We were not looking for some glossy designs and wanted a functional house at a good budget and that is exactly what we got."
" Mona Interiors is a brand which creates a luxurious yet warm ambience for a home. They make homes more artistic and is a class apart, giving the attention to craftsmanship and class, kudos to the Mona Furnitures and Interior Design team."
"Every design choice we make has a sensual effect on us."
Address:
Shop No-5, Vandan Heights, Next To Kanishk Restaurant, Near Ambedkar Chowk, Warje Pune- 411058
We Offer a Free Consultation